Asbestos Removal
LONDON ASBESTOS REMOVAL, DISPOSAL, SURVEYS AND TESTING
the true cost of asbestos waste removal
professional Asbestos Removal
Here at KP Asbestos and Waste Removal, we offer a wide variety of professional asbestos services, including asbestos removal, asbestos surveys and testing, as well as safe asbestos disposal.
We work within London and surrounding areas including Buckinghamshire, Bedfordshire and Hertfordshire. We're also UK ATA accredited, and always work to strict HSE standards. So, you can be sure your home is in safe and capable hands.
We have years of professional experience in all types of asbestos-related work including garage asbestos removal, floor asbestos removal, as well as roof and wall asbestos removal. We also work with a variety of different domestic and commercial clients, from small jobs right the way through to complete asbestos demolition and repair.
But no matter the size or scope of the job at hand, we work with the same meticulous attention to detail. Your safety, as well as the safety of our team is paramount in every project we complete!
Finding asbestos in your home, whether expected or unexpected, can be a real worry!
It's something that can affect building work, reselling your home, and most importantly your health.
But we're here to take the hassle and worry out of household and commercial asbestos.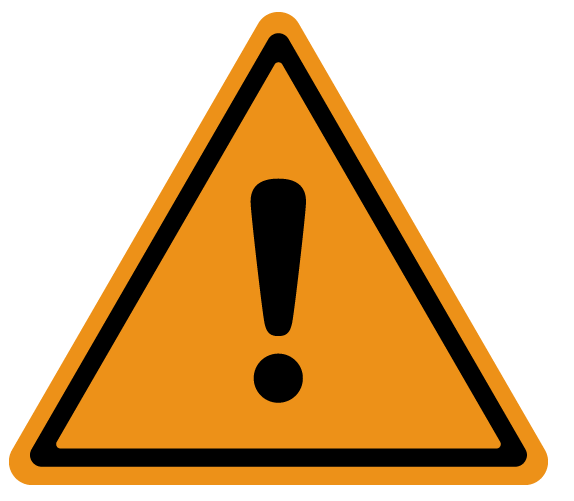 Do you have any concerns about asbestos in your home or commercial property?
Are you buying or selling a home and need to book an asbestos survey?
Has your domestic or commercial renovation or demolition project been halted by asbestos?
End-to-end asbestos services
We're proud to offer a much more comprehensive service than your average asbestos removal company. Instead, we offer an end-to-end service to help you minimise disruption and reduce cost caused by asbestos.
we get the job done
At KP Asbestos Waste Removal, we help with:
Professional removal of Chrysotile asbestos, also known as white asbestos
Legal and safe asbestos disposal with a legitimate consignment note
Asbestos surveys and testing
Asbestos waste removal
Demolition
Roof removal and replacement
we are unique
Let's say you've found asbestos in your garage. We can complete an asbestos survey to confirm this, and then safely remove and dispose of any hazardous waste.
However, we can also remove and repair your garage roof, and even demolish your garage – safely disposing of more general waste too.
This type of end-to-end service is something you won't always find with our competitors!
If you're concerned about asbestos in your domestic or commercial property, we're here to offer you complete peace of mind. 
We'll arrive at your property, take a small sample, and then send this off to a UKAS-accredited laboratory. Once we receive the results, we'll help you to understand if there is any risk of asbestos, and if so, what type we're dealing with. We'll then advise you of the next steps.
We're accredited to safely and legally remove and dispose of white asbestos. However, if we find green or brown asbestos in your property, we'll transfer you to another licensed provider who can help.
If you're selling or buying a house, you'll likely need to think about asbestos surveys. Here at KP, we have years of professional experience providing asbestos surveys and tests, adhering to strict HSE guidelines. Don't get caught out buying or selling a house with asbestos. For your peace of mind, book an asbestos survey today. 
You might also consider having an asbestos survey if you're renovating, demolishing or modifying your house, especially if your house was built before the year 2000. We often work with clients whose building work has been halted by the discovery of asbestos. So, make sure to book your asbestos survey before any work begins to avoid any risk to your health or your building project.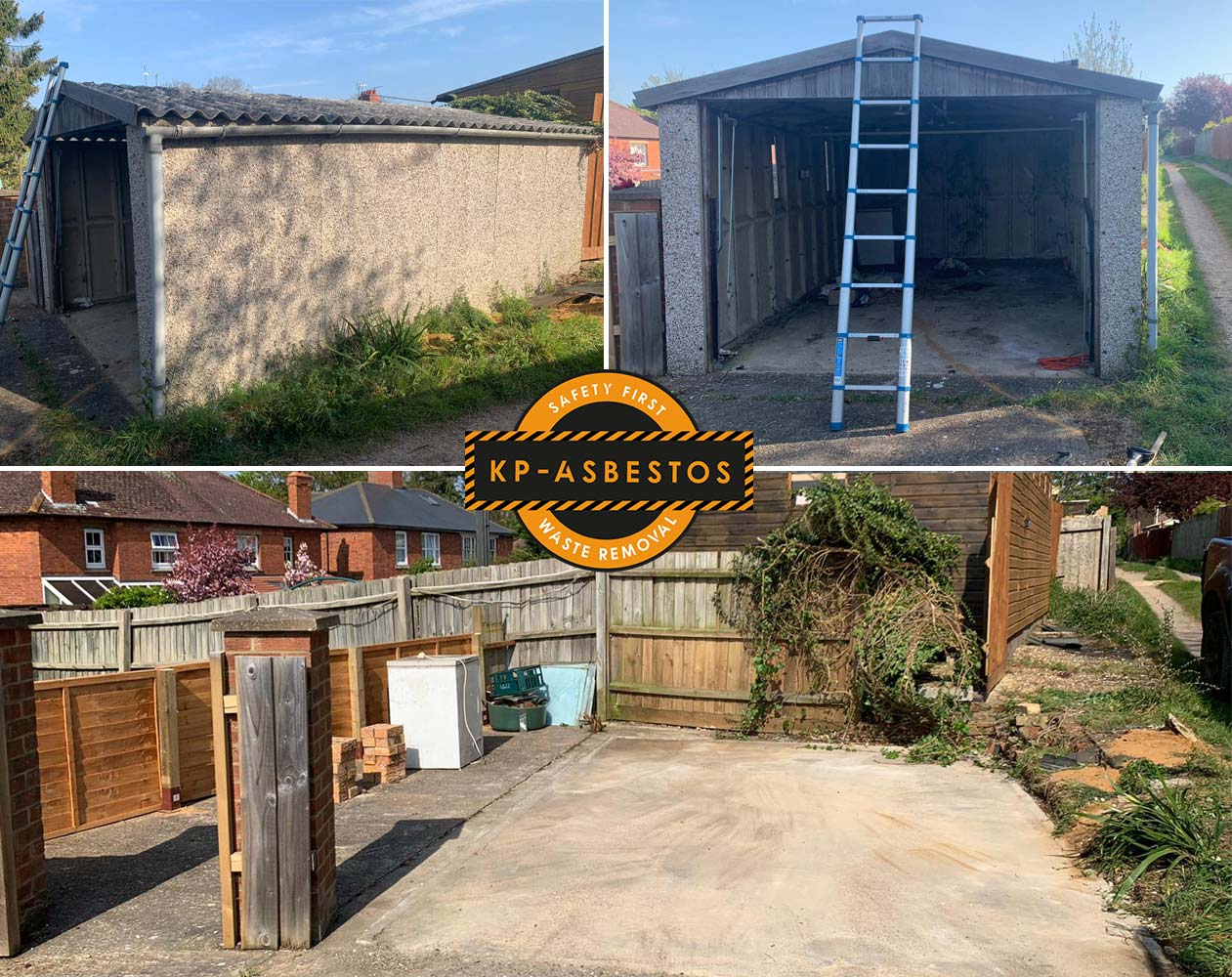 Services
Home and garage asbestos removal
If your home or garage was built some time before the year 2000, it's likely that there will be asbestos somewhere in the property. In fact, garage asbestos removal is one of the most common services we offer due to the sheer number of asbestos garages in the UK. And garage roofs are always the main offenders.
If you're worried about asbestos in your garage, don't leave anything to chance. We carry out a full risk assessment, complete a thorough asbestos survey, and then use our tried and tested process for safe removal of hazardous waste. We also use the same rigorous attention to detail every time – no matter the size of the job.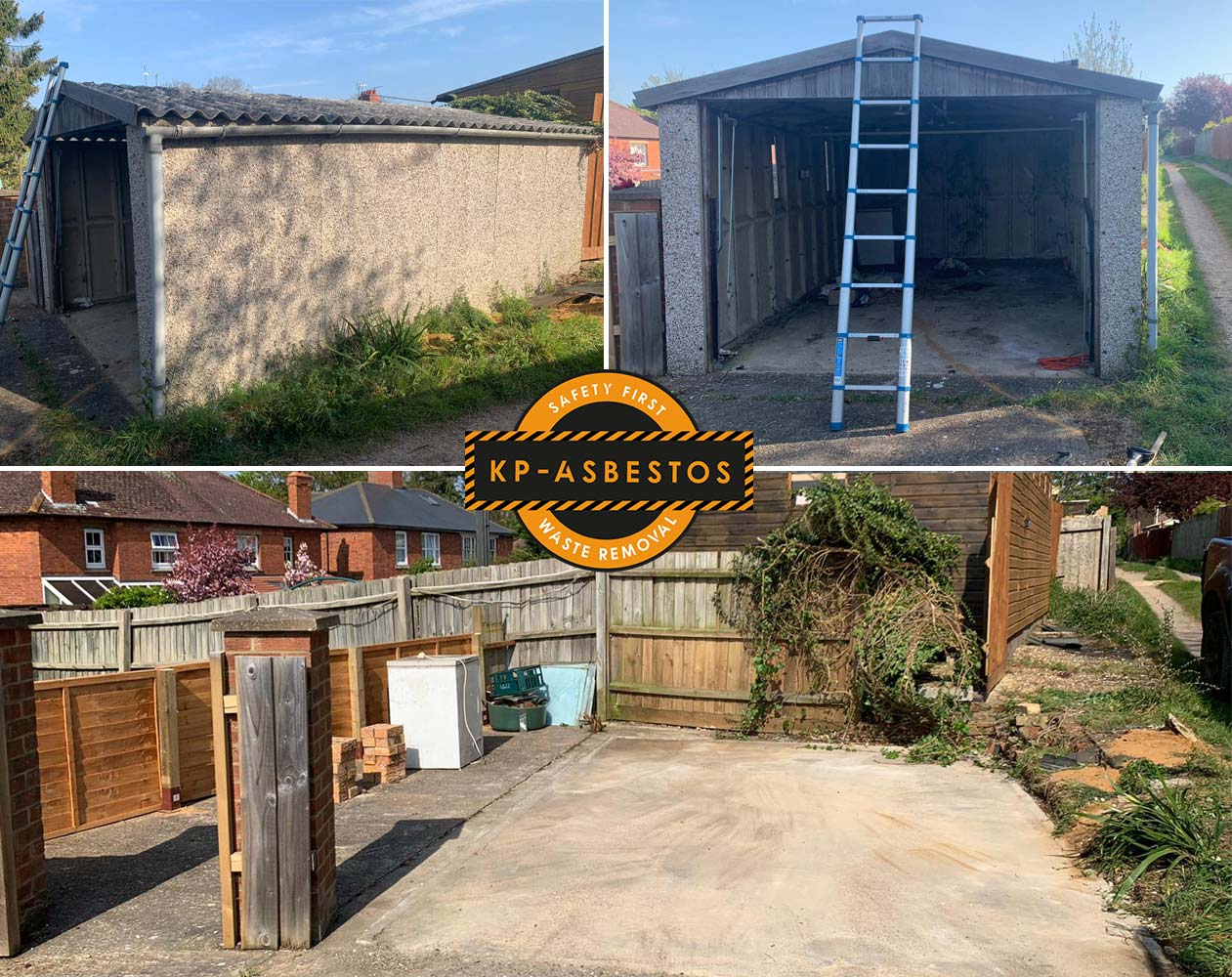 Services
Commercial asbestos removal in London
In addition to our domestic work, we're proud to provide a reputable commercial service. We're experienced in the removal of asbestos from agricultural buildings such as barns, warehouses, industrial properties and also building sites.
In addition to working to meticulous safety standards, we also guarantee a hassle-free service. We'll minimise any disruption and cost to your work, and give you peace of mind that your commercial property is in safe, working order.
Services
Asbestos disposal and consignment
Did you know that you will be held liable by the government for improper asbestos disposal – even if you were advised by an asbestos removal company?
You'll need a Hazardous Waste Consignment document signed by a licensed asbestos disposal facility. However, many illegitimate removal companies will offer you a seemingly great price, and then dispose of the asbestos illegally. They won't be able to provide you with a paper trail of proper asbestos disposal. Which could leave you liable for a fine of four figures and upwards.
That's why it's important to work with an asbestos company you can trust – one that won't lead you astray for the sake of winning work with a lower cost. Here at KP, we offer complete guarantee of proper, legal asbestos waste disposal. You'll also receive a full and legitimate Consignment Notice for your records, and won't be at risk of any hefty fines!
Why you should be wary of cheap providers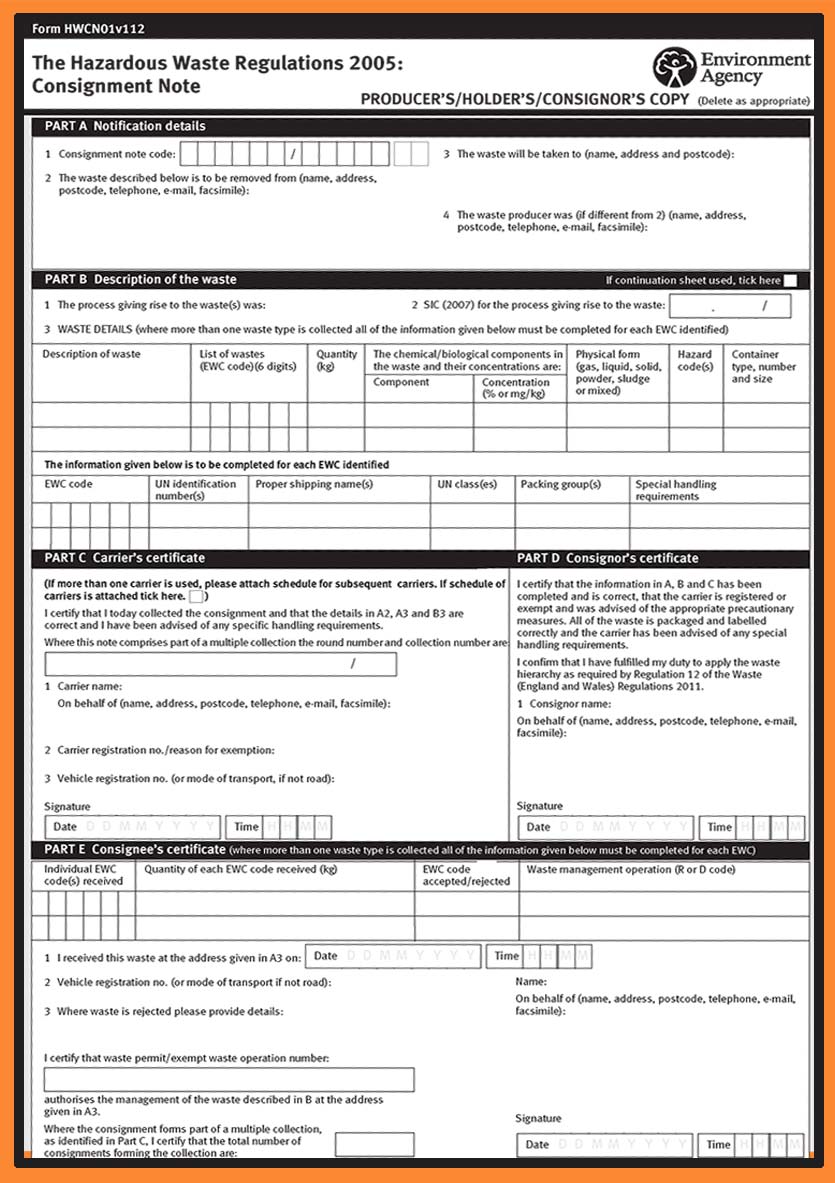 Why you should be wary of cheap providers
Get in touch for a quote...
For any jobs related to asbestos removal, roof asbestos, demolition and waste removal, get in touch with us today.
KP Asbestos and Waste Removal an end-to-end service with a provider you can trust...